Faced with a devastating, life-altering event, Sue Ellen Holmes recognized she needed to make some changes. She documents some of her health-related decisions below.
—
I was a frumpy soccer mom. I never missed a game, snacking on the sidelines while watching a healthy Division 1 athlete on the field. I can now look back and say that I wasn't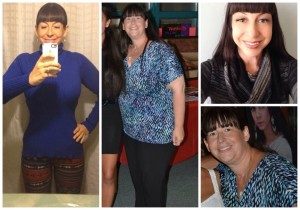 a particularly good role model. My little boy, who used to sit on my lap, passed away two years ago with multiple disabilities. A loss so devastating sends you into a tailspin. I was going through the motions each day…barely living. That's not what he would have wanted for me.
I remember it was February 12, 2015. I decided I needed to take action. I'm not exactly sure why that day was any different.
I started with Almased, a metabolism-boosting replacement shake system that I purchased at the local Vitamin Warehouse. Within a few weeks, I replaced the shakes with healthy meals. Core became my go-to place. Fast forward to April, and I started the Ketogenic Diet, keenly watching my carb intake. Staying away from bread, pasta, and rice, my favorite restaurant remained Core. Nothing but healthy choices!
Since February 12, I have lost 110 pounds. At 5'7″, I previously weighed 272 pounds. I am now 162 and counting! My original goal was to get below 200 pounds, but I have since modified that to a healthy weight. I'm thinking 150 will be a good point for me, but I truly won't know until I get there. The scale and MyFitnessPal app helped me track my progress and record what I ate. 
Now that the weight loss has slowed, I am relying much less on the scale and the app. I now focus more on the mirror, the way I feel, and how my clothes fit me. I went from a size 24 to an 8 or 10. My energy has improved, and I have added cardio and resistance training to get stronger and build lean muscle.
The crazy thing is the majority of my weight loss came from the Ketogenic Diet with no exercise, and it doesn't feel like a diet at all.
For breakfast, I eat:
Veggie scramble or omelets
For lunch and dinner, I eat:
Lean meat and fish
Salads
Veggies
I drink unsweetened tea and water. I eat when I am hungry, and when I do, I eat until I am satisfied. It's really that simple! My hubby has been eating the same way and he has also lost more than 50 pounds right alongside me.
Thank you, Core, for making healthy options available in our community and allowing me to live my healthy lifestyle! (By the way, my favorite Core meals are the Cobb Salad & Steak and Blue Cheese Salad!)