Sue Ludwig, a former Syracuse University athlete, had experienced challenging health issues over the past couple years, and was looking for some help with recovery…
—
As a former college athlete at Syracuse University, I've always considered myself a fit and healthy person. While I've always incorporated what most would consider healthy foods into my diet (ex. salads, veggies, fruits, and fish/lean meats), I also feasted on plenty of American favorites (pizza, burgers, fries, sweets, etc). I always rationalized that those were fine for me to eat because of my good health, daily activity, and exercise levels. 
However, two years ago, I began experiencing significant health and digestive issues.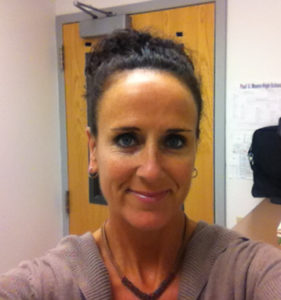 Physical Problems
Gross motor coordination difficulties
Lack of balance
Blurred vision
Fatigue
Neurological Issues 
Brain fog
Lack of mental clarity
Difficulties concentrating
Headaches
These all significantly impacted my job and all facets of my life. After an MRI, blood tests, a colonoscopy, and a host of other medical tests revealed nothing, I decided that I needed to take matters into my own hands. Through my research – which included seeking out holistic practitioners and a nutritionist – I was quick to learn that these issues didn't start overnight. They were a systemic problem that began many years ago, fueled by frequent antibiotic use for sinus infections, and the foods I was eating.  
The more I learned, the more I realized just how bad the typical American diet is! I learned how it was breaking down my body. My diet was loaded with plenty of GMO foods, high sugar content, and synthetic sweeteners. The meats and fish I consumed contained antibiotics, pesticides, and synthetic chemicals. One of the most profound things that I recently read was that "all disease starts in the gut!"
With this knowledge, I began my crusade of a healthy lifestyle eating change…
Enter: Core Greens, Grains & Bone Broth! 
The timing of Core's opening (May 2015) lined up perfectly with my much-needed lifestyle change. It couldn't have come at a better time and was such good fortune. They offer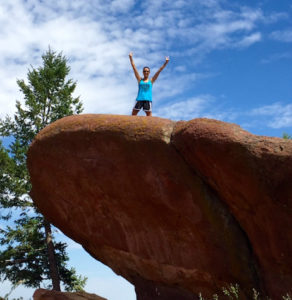 countless options for lunch and dinner, along with gluten-free options. The low-sugar drinks are also an added plus for me.  
But what has really made a significant impact? Bone broth! This broth is the most healing stuff on the planet: from healing injuries to your digestive tract, providing huge immune benefits and for overall general health. While I was paying a fortune to get quality bone broth online, you can get it for a buck per cup at Core! As a frequent flyer to Core, I drink 4 cups a day, and make all of my soups from it.
While my journey continues and isn't always easy, there's no doubt that Core has made a substantial difference in the way I feel. The wholesome food continues to heal my body and mind. Try it once, you'll be hooked!