Responsibly Sourced
It just makes sense. Especially when eating real foods that powers us… Eat what is in season. At CoreLife Eatery, everything we prepare starts as real, whole food and we focus on the best, freshest available. That means that we work with those around us to find the foods that are at their peak. We look for organic and GMO-free. Even the bones that we simmer every night are sourced from organic farms. We want to reflect a new way of thinking about food – a practice of sourcing that fuels the body and the soul.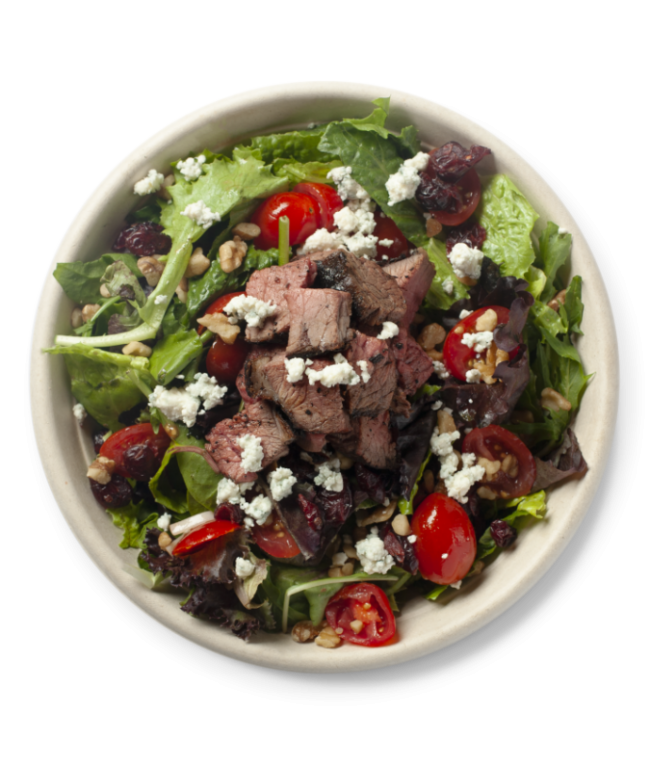 Dark leafy greens, your bowls choice of veggies and scratch made dressings. Eating clean and green at its best.
V
VEGAN | ALL ITEMS ARE GLUTEN FREE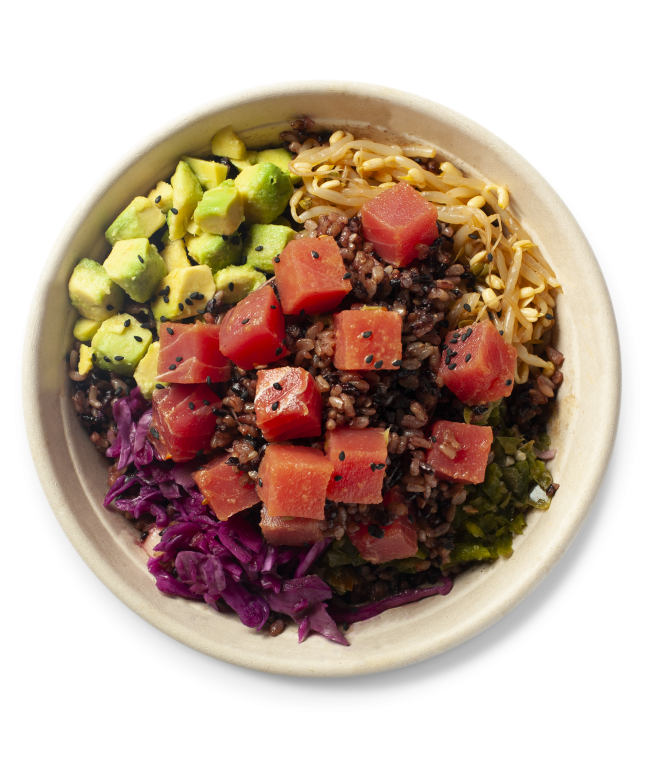 Warm organic whole grains are at the center of these nutrient dense bowls. Power up your day!
Tuna poke with miso sesame ginger dressing, purple rice, avocado, spicy sprouts, pickled jalapeños, pickled cabbage, sesame seeds. Spicy fire sauce.  550 CAL
Spinach, quinoa, black beans, chickpeas, red salsa, cotija, tortilla strips, cilantro. Mexican crema.  540 CAL
Buffalo grilled chicken, purple rice, black beans, corn, tomatoes, white cheddar, green salsa, tortilla strips. Blue cheese or ranch dressing. 700 CAL
Korean bbq pork, purple rice, napa cabbage, cucumbers, kimchi, spicy sprouts, carrots, spicy broccoli, *fried egg. Korean bbq sauce. 770 CAL
BBQ grilled chicken, purple rice, jicama, white cheddar, black beans, corn, tomatoes, tortilla strips, cilantro & basil. Ranch dressing 720 CAL
Grilled chicken, chopped romaine, avocado, pickled jalapeños, tomatoes, black beans, scallions, corn, white cheddar, tortilla strips. Lime cilantro jalapeño vinaigrette 740 CAL
V
VEGAN | ALL ITEMS ARE GLUTEN FREE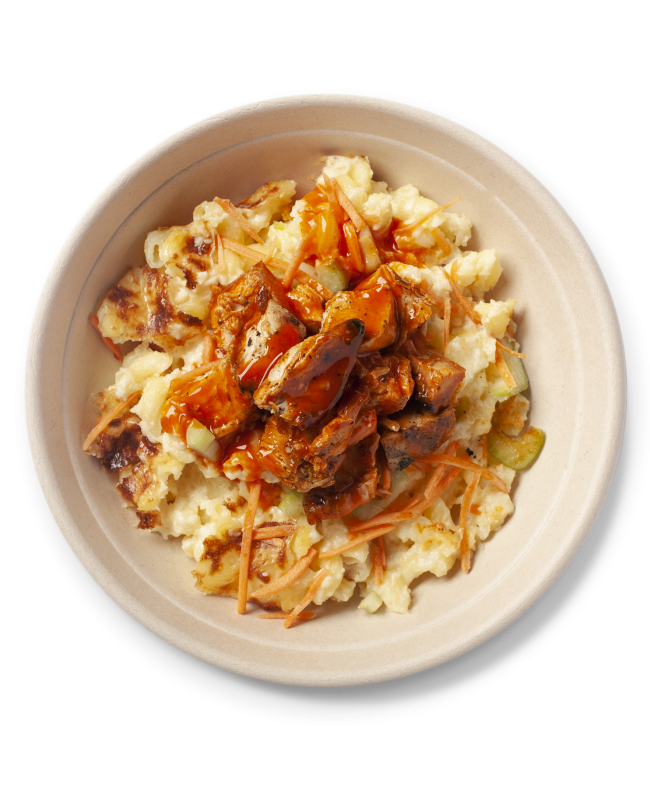 Your favorite sides and flavors just became your new favorite bowl! Our specialty bowls are perfect for lunch or dinner and are packed with delicious nutrients and bold flavors.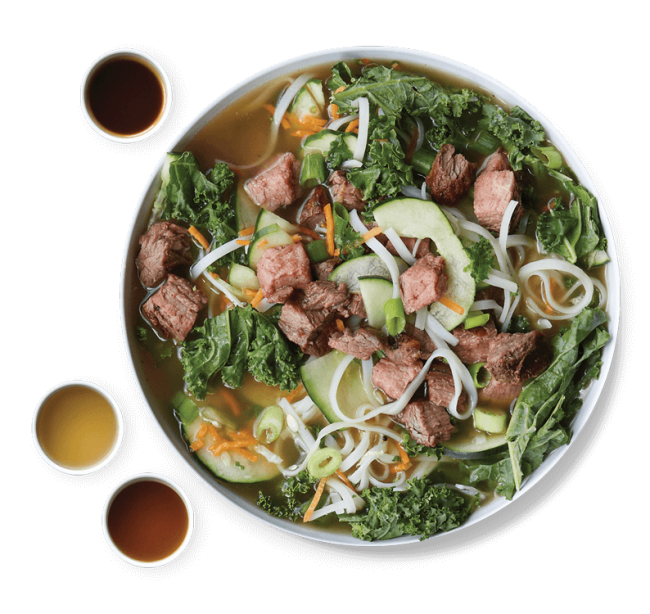 Meals in a bowl. We slow simmer our bone broths in store all day, every day.
Bone Broth Bowls

Grilled chicken, spinach, purple rice blend, black beans, corn, roasted pepper blend, chipotle chicken broth, cotija cheese, tortilla chips, cilantro 680 CAL
Beef broth, grass-fed tri tip steak, spicy thai rice noodles, shredded kale, spicy broccoli, carrots, scallions, sliced almonds, ginger, cilantro, sriracha. 520 CAL
Vegetable Broth Bowls

Vegetable broth, cauliflower purée, cheddar cheese, parmesan cheese, basil leaves, tomatoes, olive oil, garlic. 290 CAL
Just the Broth

on its own, a 12 oz. or 32 oz. cup of steaming broth for the sipping.
V
VEGAN | ALL ITEMS ARE GLUTEN FREE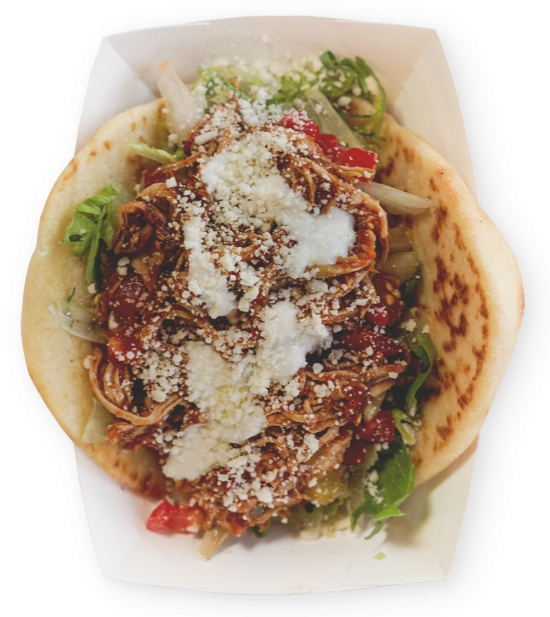 Every day is Taco Tuesday!  Available at select locations*
grass-fed tri tip steak, pico, napa cabbage, roasted peppers & onions, mexican crema, cotija
grilled chicken, cucumber, pico, napa cabbage, feta, tzatziki sauce
Buffalo grilled chicken, shredded napa. Ranch or blue cheese dressing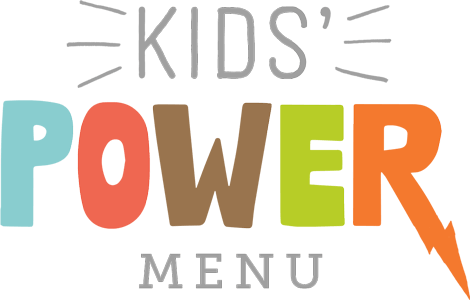 Purple rice, cucumber, corn, mandarin oranges, diced salt and pepper chicken  360 CAL
Romaine, cucumbers, carrots, salt and pepper chicken 150 CAL


Start With a Base
Greens: Baby spinach, romaine,
kale, arugula, mesclun, napa cabbage.
Grains: Tri-colored quinoa, purple rice blend, rice noodles.

Add Ingredients
(Up to 4)
Jalapeños, corn, spicy broccoli, beets, sprouts, peppers, onions, cucumber, tomato, scallions, carrots, celery, chickpeas, black beans, dried cranberries, edamame, Sriracha sprouts, ginger, pickled red cabbage, pickled jalapeños, pickled red onions.

Accessorize
With Premiums
Cheese, avocado, bacon, parmesan crisps, egg, roasted tofu, antibiotic-free chicken, grass-fed tri tip steak.

Choose a Broth
or Dressing
Broths: Beef bone broth, chicken bone broth, vegetable broth.
Dressings: Balsamic vinaigrette, carrot chili vinaigrette, citrus poppyseed, cranberry vinaigrette, cucumber basil, thai cashew, greek yougurt caesar, greek yogurt bleu cheese, lime cilantro jalapeno vinaigrette, miso sesame ginger, sriracha, extra virgin olive oil, fresh lemon squeeze, fresh lime squeeze.
Why stop at healthy, power-packed bowls? If we can juice the carrots that make our dressings so good, why not squeeze fresh lemons right here too? And we think that great tasting teas, lemonades & coffees can make people really happy!