Gluten-Free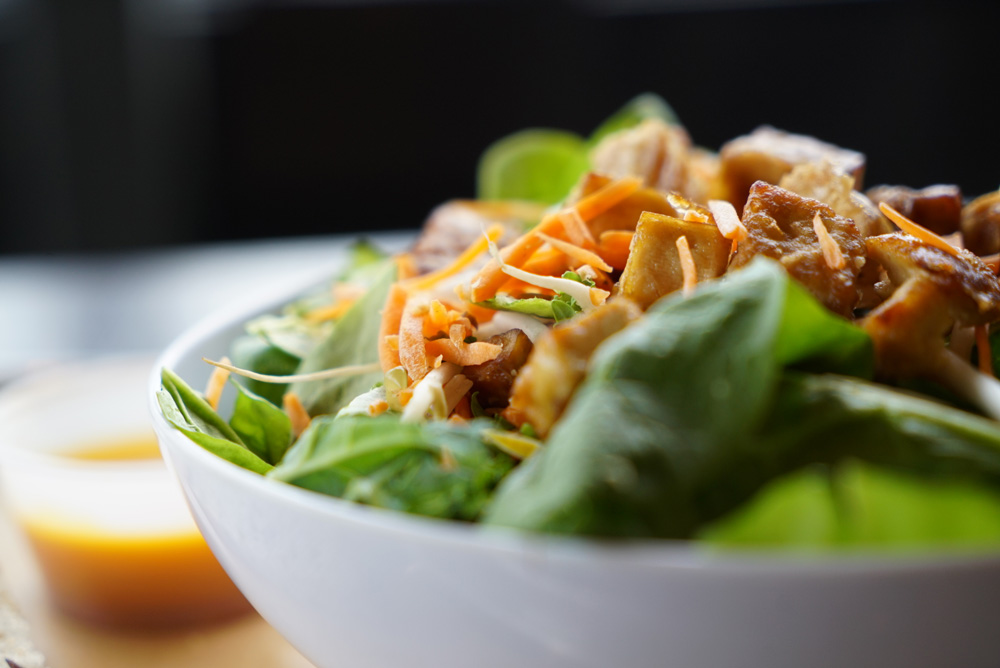 The gluten-free diet is recommended for individuals who are known to have a gluten issue or allergy or have a recognized gluten sensitivity. Gluten is a protein found in wheat, rye, and barley that has been identified as the source of celiac disease and other inflammatory conditions. People interested in a gluten-free diet need to avoid all foods with any wheat, rye, or barley ingredients. Gluten is typically found in breads, pastas and many processed foods. 
A Note to Our Guests
We employ a nationally recognized third party to evaluate our recipes and menu items for allergens, nutritional facts, etc, to ensure that we are accurate with our claims. We have spent considerable time working on sourcing and understanding the needs of the many individuals with various food-related conditions. 
The only gluten item that CoreLife Eatery serves is the optional slice of whole grain bread that is stored in a closed container at the end of our serving line. When ordering, please let our serving team know of your gluten allergy or sensitivity and we will accommodate you. Though we cannot guarantee zero cross contact, we take reasonable actions to reduce that risk as much as possible.
It is our goal to be transparent with our customers who have allergies and other food restrictions. We value the trust our fans have with CoreLife Eatery and want to take every opportunity to provide great tasting, scratch-made, healthy foods that power lives. 
Customer Testimonials
So many of our guests with Celiac disease, or who are on gluten-free diets, have had wonderful experiences at CoreLife Eatery. Take a look at just a few:
"We visited your Henrietta location today and were blown away by the fact that we were not singled out or hassled because my sister is Celiac. This was the first time we've been able to eat out without having to worry she'd be sick. We simply said, 'Hi, she's a celiac.' They were gracious, professional, and one of your team members named Matt explained he would personally build her meal from beginning to end after he washed his hands and changed his gloves. We ate an amazing meal without any fear of cross contamination, and were able to enjoy it knowing my sister was safe. I can't stress how much that means. People without Celiac Disease or food allergies just cannot comprehend how difficult and life threatening eating out can be. We're not trying to be difficult or annoy you, we're trying to eat safely. CoreLife Eatery gets it, and they do it PERFECTLY! Thank you!" – Kristin
"I have eaten there three times already and I have Celiac's disease. Food is delicious, well handled and I have had zero issues. I do stick with the bone broth bowls though but they are so good and I feel confident I will not be cross contaminated or as I like to say 'glutenated.'" – Aimee
"I am so grateful for the care and attention the staff members give me when I go to 

CoreLife

Eatery

. Having C

eliac

 disease makes me fearful of eating out but knowing the steps Core takes, not to mention all the food choices, makes it my first choice whenever I'm in Syracuse! Thank you, 

CoreLife Eatery

!" – Debbie