Sign Up For the Challenge Now
Our 2019 CoreLife Challenge begins on Wednesday, January 16. We'll be sending daily encouragement emails throughout the length of the program to keep you educated and motivated. Plus, we'll be giving participants surprise perks every day as a reward and to help keep you on track! It's FREE. Sign up by Jan 14! 
Welcome to the CoreLife Challenge
It's time to wake up feeling refreshed and finally be excited to look in the mirror. We think with more energy and a clearer mind, it makes life that much more enjoyable! The CoreLife Challenge includes recommendations on how to detox your system, along with refueling your body with the foods you're meant to eat. Join a community of thousands who are taking this journey together.
CHANGE YOUR FOOD. CHANGE YOUR LIFE.
It's our mission to make you successful during your 21-day journey. Receive daily motivational emails, in-store perks, and work toward a healthier you! Plus, we're here for you every step of the way and we know it's not always easy to meal prep. For a limited time, get $250 worth of CoreLife Eatery for only $100! To use the credit, you must have our mobile app so make sure you download first! (Must be purchased between 12/26/18 and 1/10/19, credit must be used between 1/16/19 and 2/6/19).
Download Our Mobile App Now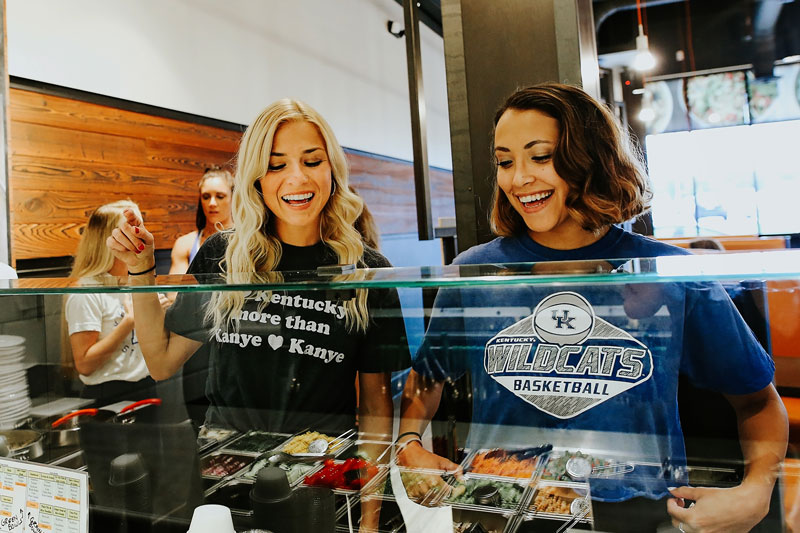 What It's All About
First, discover your "why" – the thing that is fueling you to make this life change. You must avoid sugars, fast food, gluten/wheat, trans fats and hydrogenated oils, and reduce dairy and soy intake. Fuel your body with whole foods that are colorful. Make sure to drink plenty of green tea and water. You will fast on certain days, and then follow the diet regime. Finally, get moving by finding a type of exercise that you enjoy. We'll provide daily motivation.